The Scoundrels
*2020 & 2022 CONFETTI AWARD WINNERS:* A truly unique sound and feel from the master blenders of traditional Irish and Scottish music with a pop/rock twist. We don't really know what to call it, but we love it!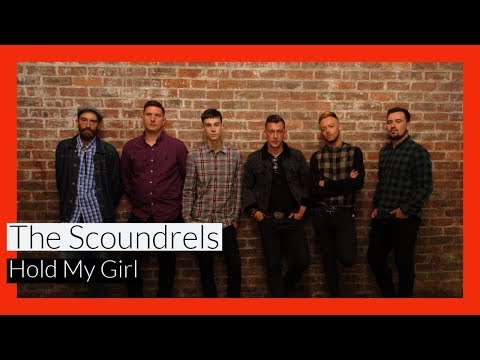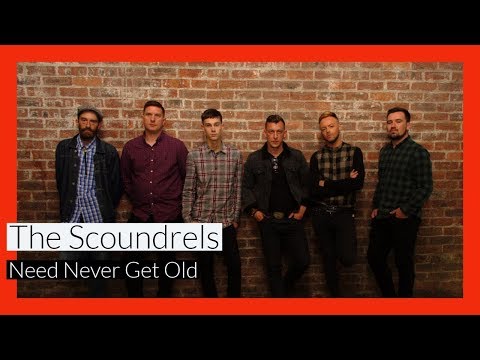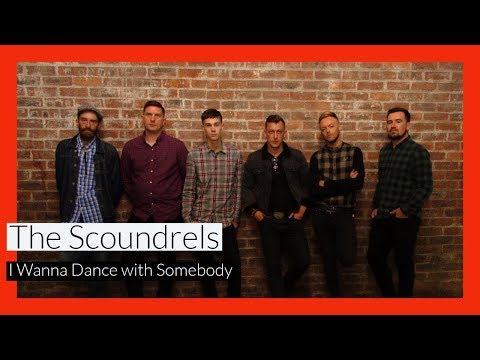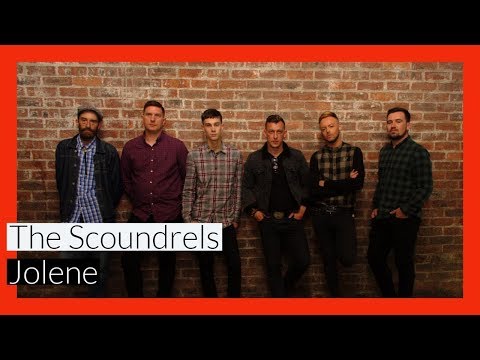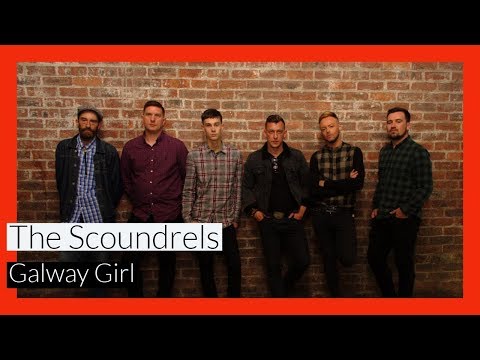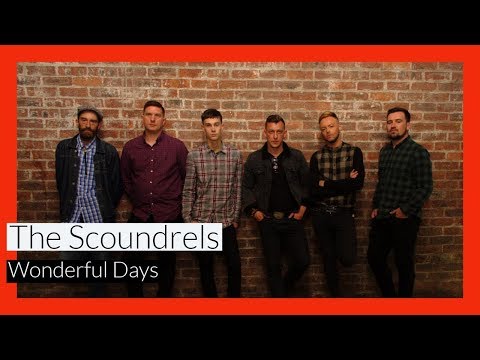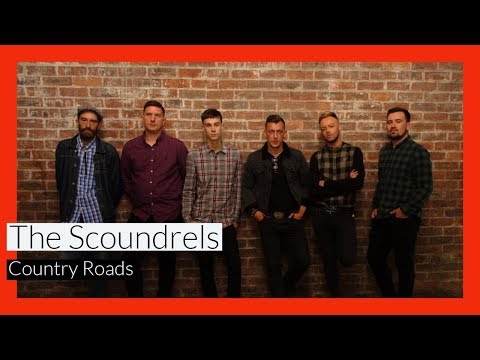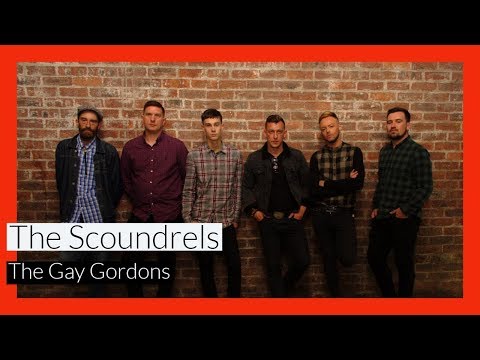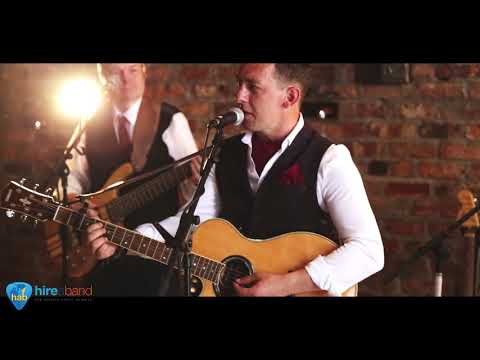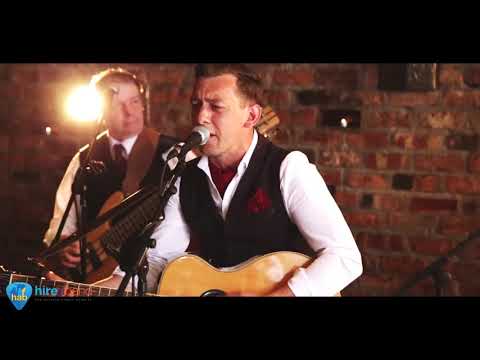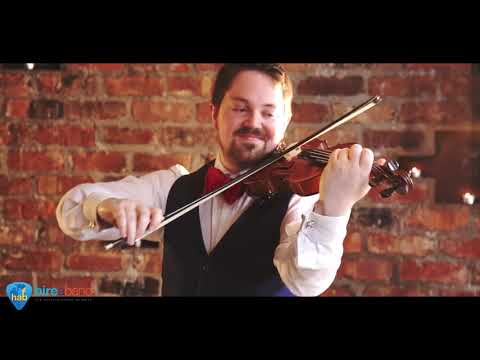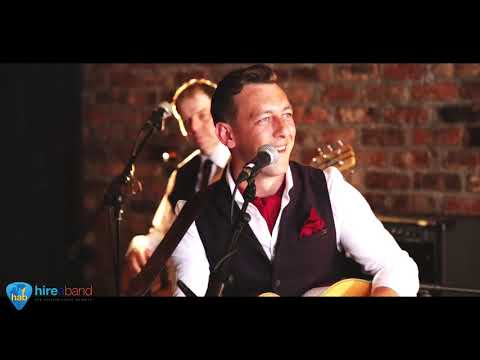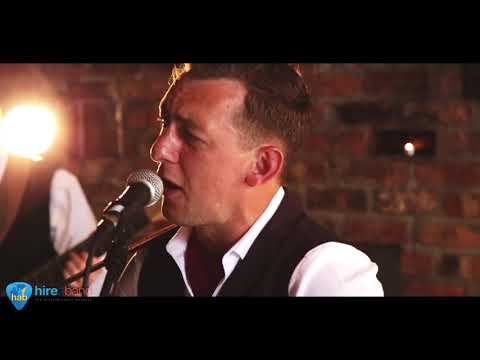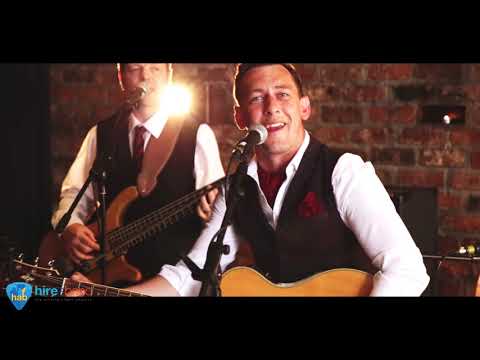 Overview
Tracks
Set List
Reviews
Line-Up
Performance Times
Booking Add-ons
Provided by the Act
Gallery
Overview
2020 & 2022 CONFETTI AWARD WINNERS: A truly unique sound and feel from the master blenders of traditional Irish and Scottish music with a pop/rock twist. We don't really know what to call it, but we love it!
If having a cheesy pop band or a bunch of kids just out of school perform at your wedding or event is your idea of hell, then here's the alternative - Ladies & Gentlemen, Scotland's favourite agency is proud to present The Scoundrels.
This is a proper band made up of experienced and talented musicians who know how to fill a dance floor. In fact there's hardly a corner of Scotland that hasn't been rocked by this fantastic band. Impossible to pigeon hole, you're as likely to hear a traditional Irish drinking song as you are a tune from the current top ten, but their sound is 100% authentic with no tolerance for pre-recorded nonsense from these lads.
Combining drums and cajon, bass, fiddle, guitar, banjo and the raspy vocals of one of Scotland's finest singers, you'll have an experience with The Scoundrels you and your guests will never forget.
On the practical side, the band is compact, requiring minimum space, have no issues with sound limiters and are totally and completely reliable. They're also a breath of fresh air off stage as well as on - you simply won't meet a nicer (and funnier) bunch of musicians anywhere.  So if you're planning a wedding but refuse to have the same old wedding band, if you're planning a corporate event and want an authentic gritty sound with a real flavour of Scotland and Ireland, or if you're just having a hooley for the sake of it, we can't recommend The Scoundrels enough.
You can check if the lads are available and even get an instant quote by simply filling in the quick enquiry form.  If you'd rather we checked for you just email Gaye@hireaband.co.uk and we'll get back to you on the same business day.  One thing we guarantee, you won't be disappointed by one of the finest bands Scotland has to offer.
Tracks
Update Required
To play the media you will need to either update your browser to a recent version or update your
Flash plugin
.
Set list
All about that bass - Megan Trainor
Another brick in the wall - Pink Floyd
Another one bites the dust - Queen
Anything could happen - Ellie Goulding
Baby one more time – Britney Spears
Bad moon rising - Creedence Clearwater Revival
Be my baby - The Ronettes
Beautiful day - Levellers
Beautiful Sunday (the Slosh) - Daniel Boone
Billie jean acoustic - Michael Jackson
Black magic - Little Mix
Blame it on the boogie - Jackson5
Budapest – George Ezra
Build me up buttercup - The Temptations
Burning love - Elvis Presley
Can't stop the feeling - Justin Timberlake
Cant help myself - Four Tops
Chasing cars - Snow Patrol
Cheerleader - Omi
Copperhead Road - Earle Steve
Cotton eyed joe - Rednex
Country roads - Ben E.King
Crazy Little Thing Called Love - Queen
Dancing in the dark - Bruce Springsteen
Dancing on my own - Calum Scott
Don't look back in anger - Oasis
Don't stop believing - Journey
Fall At Your Feet - Crowded House
Fast car - Tracy Chapman
Fishermans blues - Waterboys
Flowers and football tops - Glasvegas
Folsom prison blues - Johnny Cash
Footloose - Kenny Loggins
Free falling - Fex Rossi
Galway girl - Mundy
Get back - The Beatles
Get lucky - Daft Punk
Going Down South – Kings Of Leon
Half The World Away - Oasis
Hallelujah - Bon Jovi
Have You Ever Seen The Rain - Creedence Clearwater Revival
Help - The Beatles
Higher and higher - Jackie Wilson
Hit the road jack - Ray Charles
Ho hey - Boyce Avenue
Hold back the river - James Bay
Honky tonk woman - Rolling Stones
Hooked on a feeling - Blue Swede
Hungry eyes - Eric Carmen
I still haven't found what im looking for - U2
I wanna dance with somebody - Scott Matthew
I Want To Break Free - Queen
I will wait - Mumfordand Sons
Im on fire - Bruce Springsteen
In hell i'll be in good company - The Dead South
Ive had the time of my life - Bill Medleyand Jennifer Warnes
Jambalaya - Creedence Clearwater Revival
Jersey girl - Bruce Springsteen
Johnny B. Goode - Chuck Berry
Jolene - Dolly Parton
Knock three times - Tony Orlando
Knocking on heavens door - Bob Marley
La bamba - Canciones Populares
Laid - James
Land down under - Men At Work
Last night - Strokes
Last thing on my mind - Tom Paxton
Let it go - Idina Menzel
Living next door to Alice - Smokie
Losing my religion - R.E.M.
Maggie may - Rod Stewart
Midnight train to Georgia - Gladys Knight and the Pips
Misirlou - Dick Dale
Mmm Bop – Hanson
Moody blue - Elvis Presley
Mr Brightside - The Killers
Mr Rock & Roll – Amy MacDonald
Mustang Sally – The Commitments
My girl - The Temptations
Need Never Get Old – Nathanial Rateliffe
Need you now - Lady Antebellum
Old time rock and roll - Bob Seger
Ooh la la – Faces
Paradise – George Ezra
Perfect - Ed Sheeran
Please Mr Postman - The Marvelettes
Proud mary - Tina Turner
Purple rain - Prince
Radio gaga – Queen
Rewind - Paolo Nutini
Rhythm of my heart - Rod Stewart
Ring Of Fire - Johnny Cash
Rocket man - Elton John
Rolling in the deep - Adele
Run - Snow Patrol
Runaround sue - Dion and the Belmonts
Save the last dance for me - Drifters
Sex on fire - Kingsof Leon
Shang a lang - Bay City Rollers
Shiny happy people - R.E.M.
Shut up and dance – Walk the Moon
Sing - Travis
Sit down - James
Sittin' on the dock of the bay - Otis Redding
Skin - Rag'n'bone Man
Sloop john b - The Beach Boys
Slow hands - Niall Horan
S.O.B - Nathaniel Rateliff
Sound of silence - Simon&Garfunkel
Squeeze box – The Who
Sugar - Maroon5
Suspicious minds - Elvis Presley
Sweet caroline - Neil Diamond
Sweet child o mine - Guns N'Roses
Sweet dreams - Eurythmics
Sweet home Alabama - Lynyrd Skynyrd
Sylvia's mother - Dr. Hook
Take me to church - Hozier
Teenage dirtbag - Wheatus
That's how I got to Memphis - Tom T Hall
The boxer – Simon & Garfunkel
The dance - Garth Brooks
The Free Electric Band - Albert Hammond
The gambler - Kenny Rogers
This train is bound for glory - Woody Guthrie
Tonights the night - Rod Stewart
Torn - Natalie Imbruglia
Town called malice - The Jam
Trump Card - Bagatelle
Uptown funk - Bruno Mars
Uptown girl - Billy Joel
Valerie - Zutons
Wagon wheel - Darius Rucker
Wake me up - Avicii
Walk of life - Dire Straits
Walkaway - Cast
Waterloo – Abba
When your in love with a beautiful woman – Dr. Hook
Whiskey In The Jar - Thin Lizzy
Whole of the moon – Waterboys
Wings - Birdy
With or without you - U2
Wonderful Days -Gerry Cinnamon
Wonderful tonight - Eric Clapton
You shook me all night long - Ac/dc
You Wear It Well - Rod Stewart
First Dances
All of me - John Legend
Arms of an angel - Sarah Mc Lachlan
Cant help falling in love - Elvis Presley
Cry to me - Solomon Burke
Fields of gold - Eva Cassidy
Kiss the girl - The Little Mermaid
Make you feel my love - Garth Brooks
One Day Like This – Elbow
Perfect – Ed Sheeran
Share the darkness - Saw Doctors
She's like the wind - Dirty Dancing
Songbird - Eva Cassidy
Stand by me - Ben E.King
Sway - Bic Runga
The first time ever I saw your face - Elvis Presley
The promise - Sturgill Simpson
Thinking out loud - Ed Sheeran
Wherever you will go - The Calling
Your Song - Ellie Goulding
Youre still the one - Shania Twain
Folk / Scottish / Irish
500 miles - Proclaimers
A bang on the ear - Waterboys
Amazing grace - Misc Traditional
As I Roved Out - Christy Moore
Auld lang syne – Misc Traditional
Black is the colour - Christy Moore
Black Velvet Band – Irish Traditional
Bonnie lass of fyvie'o - Corries
Boots of spanish leather - Bob Dylan
Braes o killiecrankie - Corries
Caledonia - Dougie Maclean
Cavan girl - Dubliners
Dirty old town - The Pogues
Flower of Scotland - Corries
Galway shawl - Traditional Irish
Home to donegal - Mick Flavin
I useta love her - Saw Doctors
Ill tell me ma - Traditional Irish
Irish rover - Dubliners
Loch Lomond - Runrig
Molly Malone - Dubliners
Oh i loved the ground – Dubliners
Raggle taggle gypsy - Waterboys
Ramblin rover - Silly Wizard
Rare old mountain dew - Dubliners
Rattlin bog - Irish Descendants
Redemption song - Bob Marley
Ride on - Christy Moore
Seven drunken nights - Dubliners
Star Of The County Down - Traditional Irish
Summer in Dublin - Bagatelle
Sunshine on leith - Proclaimers
The craic was 90 in the isle of mann - Paddy Reilly
The night visiting song - Christy Moore
The wild mountain thyme - Corries
Wild rover - Misc Traditional
Will ye go lassie go – Traditional Scottish
Ceilidh Set
Strip The Willow
Dashing White Sergeant
Canadian Barn Dance
Gay Gordons
Virginia Reel
Military two step
Eightsome Reel
Reviews
Hire band have were always helpful and responded promptly to all queries

The band were fantastic! I would recommended them to anyone planning a wedding soon!

Hire a band staff were amazing with all the postponements and rearranging I am so grateful for that and the Band were out of this world it actually felt like it was our friends playing at our wedding which made it so much more special they make it so personal and really got the crowd going which was amazing! Would recommend them to everyone thanks so much will never get over how Perfect it all was! Love Mr & Mrs Thomson xx
I cannot thank the staff at hireaband and the scoundrels enough. We had our wedding cancelled twice due to covid and we were able to change our date with ease and had great support from both the office staff and the band. On the night of our wedding the band showed up, were professional and really made our night. They really are a bunch of characters and all our guests commented on their performance and how brilliant they are! We wish them all the success in the world. Nadine & Callum.
Gerry and the band were great, all our guests loved them. They were the standouts when choosing a band and did not disappoint. Even though they were slightly more expensive than some of the other options, they were worth every penny and more.

Very helpful leading up to our wedding choosing the first dance and gave a very unique performance of it. Have already and would again recommend for any wedding!

What can we say about The Scoundrels....Amazing wedding band that made our day. We loved the mix of ceilidh and party tunes that ensured a packed dance floor all night. Gerry and band were all so friendly and helped create a great atmosphere. If you're looking for a top class wedding band then book The Scoundrels.... you'll be so glad you did
The band were amazing, really friendly and got involved with the crowd. We absolutely loved having them at our wedding and would highly recommend them to anyone else looking for a blast of a party :)
The Scoundrels were so good from start to finish, they provided us with the perfect soundtrack to our wedding reception. Every single one of our guests were very complimentary of the band and how good they were. They gave us everything that were wanting from a band and made it a night too remember. I would Highly recommend The Scoundrels to anyone else in the future. We asked for a ceilidh section and it did not disappoint they had everyone on their feet. They way they ended our night was completely unexpected and truly made our night.
The Scoundrels were amazing, I've never known a band to get so many compliments from guests! They were so up for a laugh and really seemed to enjoy themselves.
From the moment we found these guys we couldnt stop listening to them. Had so many positive comments from our wedding guests and the dancefloor was never empty. We wish these boys loads of luck for their future they are going to go far. Cant wait to catch you again.
The Scoundrels were the perfect band for our wedding!
They got the party going and all of our guests commented on how good they were live! Even through a few technical glitches, through no fault of their own, they did everything they could to keep the atmosphere up and everyone dancing!

10/10 would recommend

We originally booked The Scoundrels when we got engaged in 2019. Due to covid we had to postpone the wedding but the whole experience with the band and Hireaband made it so easy and they were so understanding and accommodating! On the lead up to the wedding, Gerry was brilliant at getting in touch, asking for a few songs to gauge our vibe and also it was no trouble for them to learn our first dance song.

Skip to the actual night and the setup was flawless. They did it around our guests and we hardly noticed. The lighting was an added bonus! The dance floor was full the whole night - so much variety and they kept everyone dancing right until their last song. Gerry was brilliant at talking our guests through the ceilidh dances and organising the dances. Everyone has raved about The Scoundrels to us since the wedding - we knew as soon as we heard them that they were the band for us!

BEST WEDDING BAND EVER
Genuinely we were absolutely blown away by how good Scoundrels were. They had the dance floor jumping all night which was exactly what we wanted. Since the big day we have had so many messages from our guests telling us that they were the best band they've ever seen at a wedding. Cannot thank Gerry and the boys enough for giving us the best night. So, so good!

All at Hireaband made the process of booking The Scoundrels and keeping in touch very easy. The band themselves were absolutely brilliant and I would highly recommend them to anyone.

We will certainly look out for Gerry and the guys playing again and hope to see them soon!

Excellent service from Hireaband.

The Scoundrels were absolutely out of this world. We can't thank Gerry and the guys enough. They were everything we wanted for our wedding entertainment and more.

The Scoundrels were amazing live entertainment for our wedding. Their unique sound had all of our guests astounded, everybody keeps commenting on how good they were! They played our first dance song and did their best to play all of our requests, including 'Rattlin Bog' which is a strong favourite of my husbands! I can't recommend them enough. Thank you all for playing at our wedding! I'll keep you at the top of my list for any future parties and events I plan! Hireaband were so easy to book through and were quick and helpful to respond to any of my queries.
Just a small note to say that we had a great night on Saturday. The band were class from start to end, we defiantly get that choice right!

It took us a while but we eventually got the evening reception that we wanted. We are truly grateful in you helping us with the many changes we faced over the past couple of years. Hopefully the strains experienced over the past year and a half for you are returning to many happy couples eventually getting the evenings they wish for!

Thanks Again!

Hireaband were very accomodating through difficult circumstances. Despite 4 date changes and a change of band, Gaye and her team made us feel secure and informed at every step.

The Scoundrels were phenomenal! They were punctual, professional, extremely talented and very friendly. They accommodated all our changes and requests and delivered a night we won't forget. All our guests commented on how good The Scoundrels were. Would 100% book them again and visit their gigs in the future!
The Scoundrels were amazing! We had so many comments about how good the band were and they had everyone up and dancing the whole night. We loved the variety of music provided.
They also went above and beyond to provide a service after a late emergency within the band, which they resolved quickly.
Overall they provided a great soundtrack to a great night and we would recommend them to anyone!

We had an initial wedding date for June last year and Hireaband have been fantastic, accommodating our 3 cancellation due to the pandemic. Our initial choice of band had to change and my goodness what a result, The Scoundrels were out of this world in every department, the dance floor was never empty. From the old and the young, came the same cry, the best wedding band they have ever heard. There's not enough superlatives to use.
If you have any doubt, don't have, book them NOW.

We wanted to say a huge thank you to The Scoundrels!

They were honestly incredible from start to finish and we had comments from the guests all night of how great they were!

Thank you again,

Mr and Mrs Steele

The Scoundrels were absolutely amazing at our wedding at Carlowrie Castle. Couldn't have asked for better performers. They performed their own take on our first dance song and it was perfect. Can't thank them enough, the guests also thoroughly enjoyed the performance. Thanks so much guys.

Last year, we had the privilege of managing the second stage at the Millport Country Music Festival. One of the headline bands was one of the most professional function bands that I have met in my long career - The Scoundrels.

From arriving early (in matching gear) for sound checking, to delivering a storming performance - they were absolute professionals and a joy to work with! They were a tough act to follow though!

Choose your wedding performers with care - and if you are in Scotland, choose these guys!
Just to say a huge thanks for Saturday night, you guys were unbelievable, absolutely loved every minute of the set, something for everyone from Johnny Cash to Faithless!

Amazing feedback too everyone asking who the band were, even the hotel and hotel staff!

And thanks again for letting my sister and cousin do the song in the interval and wee Chester to do the pipes with you at midnight it was awesome. And my wee impromptu burst of song at the end of the night!

Thanks again, you guys really made the night!!
The band were amazing. Made the wedding so Scottish. Ceilidh dances were fab. 10/10
The Scoundrels… absolutely awesome! This band made our wedding, the best decision we could have made! A mix of traditional and modern music with a Celtic edge.

Playing recognisable songs in a Celtic way... this was great as many of our guests were from the South so they could enjoy the Scottish theme while knowing many of the songs. They also played some traditional songs that went down an absolute storm.

The ceilidh was a great addition and really good way of adding something different to the evening. It wasn't too serious and the guys organised it really well so everyone could join in. They managed the tempo of the evening really well, moving from the slow 1st dance to full-on party time to get things going.

The guys worked hard all night and kept the dance floor busy all evening, they even got the guests involved, creating our own little band (No hope). We loved the fact they didn't take themselves too seriously and wanted to keep us entertained, at one point Gerry the lead singer came out to the garden to get people back onto the dance floor, the guests were happy to oblige!

Having spent the last 2 years attending weddings with many of our friends I can honestly say these were the best band we have seen, these were also the words of our guests and not just Hannah and I, as we might be slightly biased.

We couldn't have asked for more from the Scoundrels, the band evening makes or breaks a wedding and these guys certainly made our wedding day for us.

We will be seeing them again at some point as people are asking me for their details to bring them down South!

We just wanted to thank you again for playing at our wedding, the music was outstanding and the setlist was great!

The cover of tougher than the rest was amazing! Everyone loved you guys and we have heard people say one of the best bands they have seen at a wedding. You were great at getting people up and dancing and Blair was a fab caller for the ceilidh dances, so much fun!

We hope to see you perform again at some point

Absolutely amazing! You made our day thank you so much!!! Everyone was raving about you guys and Discoland was special to say the least. Learning to play Indian Summer for our first dance was fantastic and you did it more than justice. We couldn't be happier with you honestly it was a belter everyone has mentioned how good you were ESPECIALLY when the generator ran out and you did an intimate impromptu set on the middle tables. We definitely will be seeing you again
Once again, thank you so much for playing at our wedding! We loved every minute of it. Thanks to you guys and all our guest were raving about your music! What an atmosphere you created! I highly recommend to anyone looking for something a bit different for their big day! Thank you so much!
I just wanted to take this time to thank you and the rest of the band for the wonderful set you played at our wedding last week.
The music was truly amazing and we loved listening to you.
We have heard rave reviews about you from our guests who loved it every bit as much as we did! I can't remember a song that didn't have the dance floor rocking!
Add the music to your willingness to listen and perform any requests plus the fact you are all-round nice guys means I would thoroughly recommend The Scoundrels to anyone who wants a lively and excellent band for their big day. Thanks again, lads!

I found both The Scoundrels and Hireaband so professional and easy to work with as they got back to me very quickly and nothing was too much hassle. On the night, the band were fantastic, the dance floor was never emptied and they created such a good atmosphere for our wedding.
An amazing band! So glad we found them. Even in such short notice, they played our first dance song as requested and it was perfect. Thank you very much!

Absolutely delighted when we found out that The Scoundrels were available for our wedding at Kincraig Castle House hotel last Saturday, and man they didn't disappoint! We had an absolutely amazing time and our day was made even more special by the band who delivered a brilliant performance.
So receptive to our track list and they even learned our first dance so that we could have it performed live.
Very talented musicians and every one of our guests loved them and were on the dance floor all night.
If you're looking for a wedding band with an amazing sound- This is it!!!
Thanks again Gerry and the band we'd love to book you guys again in the future.

We got married on Saturday and we chose the Scoundrels as our wedding band. In the lead up to the wedding, Gerry was easy to get in touch with and very accommodating. On the night, the band were absolutely fantastic- everyone is still talking about what a great job they did. They are professional, fun and very talented; three things that don't come together very often in life
The band were amazing and were very professional. The whole evening was fantastic, playing a very good range of music. I would just like to say a very big thank you to Gerry and the rest of the band and would definitely book you again (if you will have us!). Thank so much once again for contributing to a special night for William's 60th.
I would like to say that the Scoundrels were perfect for the party on Sat 13th Oct 2018. They arrived in plenty of time and had setup and sound checked for the first guests arriving. They were happy accommodating our timings with the surprise and were the perfect party hosts with good rapport and chat with the guests.

Their music was fantastic and sounded excellent, many of the guests made comment on this. They played the requested songs as well as some more up to date covers and had the dance floor filled right to the last song. I wouldn't hesitate to recommend the Scoundrels for any occasion and will definitely keep them in mind for any future parties.

Please pass on my regards to the band and thanks to all the team at hireaband.

Kind regards
Tony
We hired The Scoundrels for a corporate function in march this year 2018,

We found the band to be good value for money in a few instances, Music range was great and played to the crowd. Requests were taken and every instruction was followed and carried out by Gerry. As you can imagine there is a lot of goings on and starting and stopping which goes on but nothing was any trouble.

Gerry even carried on throughout the night (we had booked out a whole hotel) playing in the bar until the last man was standing which for me is great customer care and ensuring that it was a night to remember.

I would highly recommend The Scoundrels to any event and would hire them again in a heartbeat as all my colleagues loved it. So if you are thinking of hiring them it's a no brainer

Performance Times
8pm – 12am (with a 30-minute break)
Booking Add-ons
Late Finish (After Midnight)
30-minute ceilidh set

60-minute Ceilidh set
Provided by the Act
PA System

Complimentary Unmanned DJ Service (when not performing)
Stage lighting

Public Liability Insurance & PAT Tested Equipment
Check availability and price for The Scoundrels
To find out if this act is available and what it would cost to hire them, please fill out the form.
To ensure the quote is as accurate as possible, remember to tell us the postcode or nearest town to your venue. Good Luck!