The Blue Suns Duo
The Blue Suns Duo are an exceptionally strong duo, featuring vocals, guitar and keyboard. Being twins, their voices compliment each other superbly and they pride themselves on their close harmonies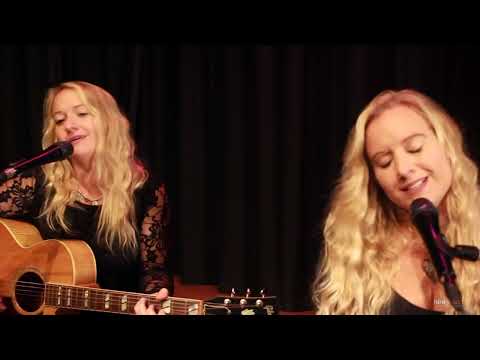 Overview
Tracks
Set List
Line-Up
Performance Times
Booking Add-ons
Provided by the Act
Gallery
Overview
The Blue Suns Duo are an exceptionally strong duo, featuring vocals, guitar and keyboard. Being twins, their voices compliment each other superbly and they pride themselves on their close harmonies. They have been performing together around the world since childhood, touring Europe and Canada, and have a vast repertoire of songs, ranging from the 50s, through the decades to date. They have sung to audiences as small as 10 to as vast 20,000 at various festivals and events, hence this is the right act for a multitude of functions and corporate events. A special duo you won't forget
Tracks
Update Required
To play the media you will need to either update your browser to a recent version or update your
Flash plugin
.
Set list
Adele – Some One Like You
Adele - Make You Feel My Love
America - Horse With No Name
Amy Macdonald - Run
Amy Macdonald - Start a Band
Amy Macdonald - This is The Life
Amy Winehouse -Valerie
Beach Boys - Get Around
The Beatles - Here Comes the Sun
The Beatles - Norwegian Wood
The Beatles - Hard Days Night
The Beatles - Guitar Gently Weeps
The Beatles - Eleanor Rigby
Bastille - Pompeii
Ben Harper  - Steal My Kisses
Bob Marley -  Wait in Vain
Bon Jovi -  Living On A Prayer
Cee lo Green -  Forget You
Chris Isaacs -  Wicked Game
Cold Play - Viva La Vida
Cold Play - Fix You
Corrs -  What Can I do
Cranberries -  Zombie
Crowded House -  Weather with you
Daft Punk -  Get Lucky
Damien Rice - 9 Crimes
Damien Rice - Older Chests
David Bowie -  Space Oddity
Deep Blue Something -  Breakfast at Tiffany's
Dolly Parton -  Jolene
Doobey Brothers -  Long Train Running
The Doors -  People Are Strangers
Duffy - Mercy
Ed Sheeran - Thinking Out Loud
Damien Rice – Older Chests
Damien Rice - 9 Crimes
Eva Cassidy - Somewhere Over the Rainbow
Eva Cassidy - Fields of Gold
The Eagles  - Hotel California
The Eagles  - Love Will Keep us Alive
The Eagles  - Lying Eyes
Emily Sande  - Read all About It
Effernesence  - My Immortal
Elbow -  One day like this
Eric Clapton -  Wonderful Tonight
Eric Clapton - Tears In Heaven
Eurythmics -  Sweet Dreams
Elvis -  Thats Alright Mama
Fairground Attraction -  Perfect
First Aid Kit  - Lions Roar
Fleetwood Mac - The Chain
Fleetwood Mac - Rhiannon
Fleetwood Mac - Everywhere
Fleetwood Mac - Go Your Own Way
Fleetwood Mac - Dreams
Fleetwood Mac - Landslide
Fleetwood Mac - Songbird
Four Non Blondes - Whats Up
Gary Jules  -  Mad World
George Ezra - Blame It On Me
George Ezra - Budapest
Gotye -  Somebody that I used to know
Heart  - Alone
Hoffmeistro -  Highwayman
Irish Jigs Reels Hoe Downs and Standards
Whisky in the Jar
Cotton eye Joe
Dirty Old Town
Raggle Taggle Gypsy
Cooleys Reel
Rusty Nails Reel
Sir Reel
Niks Jig
Duelling Banjos
Galliope House Reel
______________________________________________
James - Sit Down
James Blunt -  Goodbye My Lover
Jesse Jay - Price Tag
John Denver - Annies Song
John Legend - All of Me
John Martyn - Over the Hill
John Martyn -I dont Want to Know About Evil
Joni Mitchel - Big Yellow Taxi
Journey - Don't Stop Believing
Katy Perry - Firework
Keane -  Somewhere Only We Know
The killers-  Mr Brightside
Kodaline - High Hopes
Lady Antebellum  - Need You Now
Leanard Cohen -  Hallelujah
Levellers -The Boatman
 Levellers - Maid of the River
Levellers - Dirty Davey
Levellers - Devil Goes Down to Georgia (Charlie Daniels)
Lionel Ritchie -  Endless Love
The Lumineers - Ho Hey
Martha And The Vandellas - Dancing In The Street
Mavericks - Dancethe Night Away
Michael Jackson - Earth Song
Mumford and Sons -  Little lion Man
Natalie Imbruglia - Torn
Nora Jones - Don't know why
Passenger - Let Her Go
Pharrell Williams - Happy
Pink Floyd - Comfortably Numb
Pixie Lott - Cry Me Out
Queen - Crazy Little Thing Called Love
Razorlight - America
Radio Head - Street Spirit
Radio Head - No Surprises
Rembrants Dance - The Night Away
Rihhanna - Russian Roulette
Robbie Williams - Angels
Rod Stewart - I Dont Want To Talk About It
The Ronettes - Be My Baby
Seth Lakeman - Lady of the sea
Steve Harley - Come up and See Me
Snow patrol - Run
Snow patrol - Chasing Cars
Snow patrol - All That I have
The Shirelles - Will You Still Love Me Tomorrow
Sia  - Soon We'll Be Found
Sinead O'Connor - Nothing Compares
Starsailor - Poor Misguided Fool
Supertramp - Breakfast in America
Tasmine Archer - Sleeping Satellite
Temptations - My Girl
Tom Jones - Its Not Unusual
Tom Petty - Free Falling
Tracey Chapman - Baby Can I Hold you
Tracey Chapman - Revolution
Waterboys - Fisherman Blues
Waterboys - Man is in love
Waterboys - How Long Will I love You
Provided by the Act
PA System

Public Liability Insurance & PAT Tested Equipment
Complimentary Unmanned DJ Service (when not performing)
Check availability and price for The Blue Suns Duo
To find out if this act is available and what it would cost to hire them, please fill out the form.
To ensure the quote is as accurate as possible, remember to tell us the postcode or nearest town to your venue. Good Luck!