Sultans of Fling
The Sultans of Fling take the traditions of Scottish and Irish ceilidh music and bring to it a vibrancy, energy and style that only outstanding musicianship and a desire to create an unforgettable experience can deliver.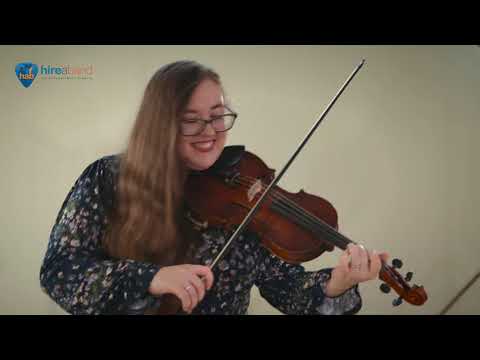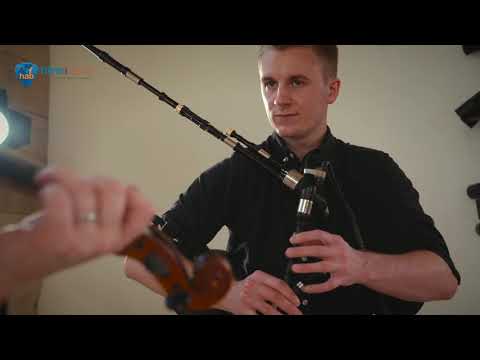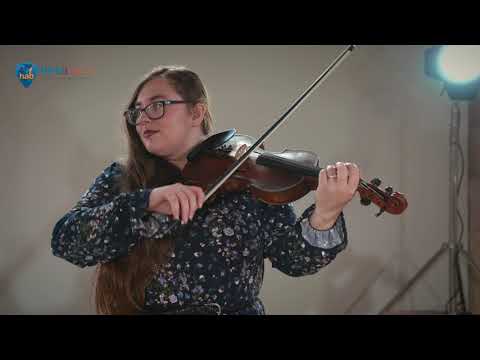 Overview
Tracks
Set List
Reviews
Line-Up
Performance Times
Booking Add-ons
Provided by the Act
Gallery
Overview
The Sultans of Fling take the traditions of Scottish and Irish ceilidh music and bring to it a vibrancy, energy and style that only outstanding musicianship and a desire to create an unforgettable experience can deliver.
The Sultans of Fling all have an extensive background in the traditional Scottish music scene and are heavily involved in Celtic Connections, the annual traditional music festive held in Glasgow. Apart from the fact that they are old friends and wanted to create a band that could at last see them all perform together, they also had the idea of creating something from the ground up that would focus on delivering traditional ceilidh with a modern flavour in an organised, businesslike manner with a huge emphasis on customer satisfaction.  After all there are lots of great traditional musicians in Scotland, but the very nature of the genre can lead to a laid back approach, often to the frustration of the customer.
The Sultans of Fling knew from the start that a partnership with Hireaband, the leading live music events company, would mean that their customers received an unmatched level of service in the lead up to their event, leaving the band to focus on continually improving and adding to their show.  The results are a fabulous ceilidh band with world class customer service.  That's a marriage made in show business heaven.
So, what do you get from The Sultans of Fling? Great music for a start; all the dances will be called (or explained) for those unfamiliar with the steps. 
Check availability and get an instant quote on your screen as soon as you provide your event details on the quick enquiry form. How's that for service?
Please note that if your event is more than 2 hours drive from our base in Glasgow, B&B may be required. As we consider these on a gig by gig basis the cost of any accommodation is not included in the instant quote.
Tracks
Update Required
To play the media you will need to either update your browser to a recent version or update your
Flash plugin
.
Set list
Ceilidh Dances Sample Set
Dashing White Sergeant
Gay Gordons
Canadian Barn Dance (Progressional and Normal) -
Military Two Step
Virginia Reel
St Bernard's Waltz
Flying Scotsman
Eightsome Reel
The Circassian Circle
Orcadian Strip the Willow
Reviews
Just a wee email to thank you for playing for our wedding on Saturday. You were absolutely fantastic.

You pitched everything just right and the walk through the dances for those south of the border and further afield was perfect!

You were easy to chat to and very flexible. And we're very mindful of the fact we needed more rest than usual and played appropriate music.

I would have no hesitation in recommending you to people in the future.

I have had many compliments on the band and how much they enjoyed you.

You were another piece of the wedding jigsaw that made our day truly wonderful.

Many many thanks

Julie

Sultans of Fling were a great band, we really enjoyed the ceilidh and would definitely hire them again.
So easy to book and organise and the band was brilliant! Two sets of pals at our wedding have booked them for theirs! One of the best ceilidhs ever! Cannot recommend enough! Thank you!!!
The band were amazing and the performance added something different to our evenings entertainment! All of our friends and family loved it!
Great band, everyone enjoyed themselves! Thank you so much.
Could not recommend Sultans of Fling highly enough! Everyone had a great time dancing to the celidh band.
Thank you and all the best!

Sultans of Fling were absolutely brilliant, our guests loved them and we were so happy with how everything went on the night. The calling was great and the dance floor was never empty - impressive considering lots of our guests had never been to a ceilidh before! Loved their sound and energy. Organising was nice and easy too, much appreciated when you have lots of other things to think about. Having a top notch ceilidh was one of things we'd set our hearts on for our big day and they didn't disappoint, lots of fantastic memories made, wouldn't hesitate to recommend.
Service through Hireaband was great - easy and efficient communication, answered all of my questions and gave me confidence that everything would run smoothly on the day...which it did.

Communication with the band was also good, with Jean suggesting dances and taking Carrie and I's feedback on board. The performance was good, they did a good job of making the dances both accessible and fun for an audience of mixed abilities.

What a fantastic night was had with Sultans of Fling. The atmosphere was terrific and the band worked so hard to make sure everyone got involved. I really can't thank them enough.
I've seen you before at a friends wedding so I was delighted to be able to get you booked for ours. We knew it would be a great night and you didn't disappoint. We had a blast - thanks guys.
Brilliant ceilidh - lovely guys. Just a pleasure to have you on our big day. Sorry I didn't get a chance to speak to you at the end of the night but I know you could tell how much we all enjoyed your performance.
You coped so well with my mad family. They had an absolute ball which you probably noticed and to be honest it was mainly your own fault :-) Couldn't have asked for a better night or a better band to celebrate the big four oh!
We truly felt that sultans of fling were amazing, they led a great ceilidh and their music was perfection, exactly what we hope for in throwing this sort of event.
The hireaband website was easy to use and good in allowing you to explore the different sounds of bands providing a similar service, in this way we were able to identify that sultans of fling were exactly the band we were looking for.
I would recommend this band for any event, it is the first time I have seen such a large crowd enjoying themselves for quite a long time, and we have sultans of fling to thank for that.
Sultans of Fling were amazing, and they sounded so good. Our guests loved learning to ceilidh!
Many thanks again to the band and website for being so flexible, punctual and easy to work with on our big day!
The band, Sultans of Fling, were absolutely wonderful and exactly what we were looking for. The music was perfect and they played a good mix of ceilidh dances and live music to let people recover. The men were polite and well spoken and it was really helpful to have them talk us through the dances. Even our English guests ended up dancing the Dashing White Sergeant, so I'd call that a success! Thank you and we'd highly recommend the band.
When I spoke to the Hireaband Representative (Karen) she was very polite, precise and patient as I asked her questions and then made the booking. As it was my first time planning an event like the ball that I held, she made that portion of the planning painless for me, as did the band themselves, who on the day were informed that our function wouldn't go to there regular schedule, and yet were happy to cooperate and by the end had had everybody up and dancing this contributed greatly to the success of our ball!
Brilliant band - everyone loved them.

Great website. Easy to read reviews and listen to bands. Great staff at Hireaband who answered all queries promptly. Very professional at all times.

Brilliant band - everyone loved them.

Great website. Easy to read reviews and listen to bands. Great staff at Hireaband who answered all queries promptly. Very professional at all times.

Superb band, would highly recommend.
The band were happy to facilitate any dance requested. The caller was able to pass on the instructions clearly and effectively. The band fitted around the activities, playing when requested. I was satisfied that the band provided what I and my guests wanted. I would definitely hire the band again.
Website/booking simple process to use. Band absolutely brilliant!

They performed fantastically, excellent calling for those who did not know the dances (English guests). Flexible when I needed to interrupt their set to make an announcement also. Overall a fantastic performance and I would recommend them to anyone I knew looking for a ceilidh band!
Dear Lisa,
I want to thank you and the team for setting us up with the "Sultans of Fling" for my wife's surprise 50th Birthday bash on Saturday in Blair Drummond.
They were excellent!!!! A great group - cracking music, so enthusiastic, happy to adapt and "go with the flow", and created a great atmosphere from the very start!
If you want anyone to give them a reference - tell people to talk to me - they are just fabulous - so many people at the party praising the band.
So, thank you & thank them!!
We had a great night, and I hope the band did also - they seemed to!
With best wishes and thanks for all your help.

Nigel

The band were absolutely fantastic! Interacted really well with the crowd managing to get everyone up on their feet and dancing. Talented musicians with great flexibility on the night. Would, without a doubt, recommend this band and use them again.
Despite some misgivings from a few of our guests, everyone ended up having a wonderful time at our wedding, even the fearties! We enjoyed ourselves enormously and would love to be at another one of your ceilidhs the first chance we get. Thanks so much for making our wedding a huge success.
What a night! Our fee are still sore after all that dancing. All of our guests commented on how much fun they had. The disco section gave us a chance to catch our breath and recover for what was a fantastic night for everyone. Love and best wishes ...
The Sultans of Fling kept the energy going all night with one great dance after the next. The band also demonstrated each dance in a very easy to follow way so that everyone could learn the dances they did not know and made for a very inclusive night - by the last dance, everyone was up on the floor!
We had a fantastic night thanks to them, they really made the night special and we would very highly recommend them to anyone who wants a Ceilidh to remember.
Performance Times
8pm – 12am (with a 30-minute break)
Booking Add-ons
Early Arrival

DJ Set (45 mins)
Late Finish (After Midnight)

Additional 1hr Set
Provided by the Act
PA System

Complimentary Unmanned DJ Service (when not performing)

Able To Work With Sound Limiters
Stage lighting

Public Liability Insurance & PAT Tested Equipment
Check availability and price for Sultans of Fling
To find out if this act is available and what it would cost to hire them, please fill out the form.
To ensure the quote is as accurate as possible, remember to tell us the postcode or nearest town to your venue. Good Luck!